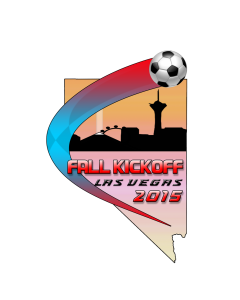 ***Tournament Directors Will Schedule Tournament Games Around Your League Games.***
Coach & Team Managers,
Your U8 to U15 girls/boys team needs the Fall Kickoff  2015 to warm up from summer hibernation also known as summer vacation.  Come knock off the rust and prepare for league and tournament play for Fall 2015.
Come play at Heritage Park & Acacia Park, Henderson NV. on September 18-20, 2015. 
Visit Gotsoccer.Com to Apply Today:  A Completed Team Registered Roster Not Needed At This Time!
https://events.gotsport.com/forms/app/Default.aspx?EventID=46680
U8- U10 $400 & U11-U15 $550- Register Now- Don't Wait & Risk Being Left Out
Thank you for your time & see you at the Fall Kick Off in September!
Sanctioned by Nevada State Soccer Association